Gretchen - Body Based Therapist, M.S.
As a body based therapist, energy healer, teacher, and speaker, I recognize the connectedness of us all and passionately inspire people to take action towards the lives they desire. I do this through movement, body based processing, energy medicine, sound healing, breath work, and meditation. These techniques allow a person's body to do the natural healing that it innately knows how to do.
I bring depth and devotion to transformation and healing.
I support people not just on the level of mindset and thought processes, but also deeper healing and integration on a multidimensional level. It's whole person healing process to come into awareness of wholeness. A true fusion of the physical with the mental, emotional, and spiritual.
As an active student of the transformation process, I am constantly seeking to understand the deeper systemic and ancestral implications of the individual and group challenges we face today, and weave this into the work I do with others and the being I am.
What is body based therapy?
I'll explain it by comparing it to something most people know more about - talk therapy. Most psychotherapists focus on the mind and my expertise is in understanding the relationship with the mind brain and body so I work directly with the body. The changes are lasting and you don't have to go through and relive past painful experiences by talking about them over and over again.
Body based therapy focuses on the autonomic nervous system and bringing it to a greater state of harmony and balance. There is grounding and centered work that is done as well as sensorimotor techniques.
People have claimed that this has changed their life.
To SCHEDULE a session call/text Gretchen 720-263-2841
About Gretchen
Gretchen has an extensive background in body work, coaching, and wellness. Her interest was sparked at age 5 when she began her gymnastic journey which lasted 23 years and included many state championship titles as well as a full athletic scholarship to The University of Denver, an NCAA Division 1 institution. Gretchen earned her B.A. in Cognitive Neuroscience and was an Academic All-American, followed by earning her M.S. in Kinesiology from Texas Woman's University, where she was the graduate assistant gymnastics coach for the storied 9 time national championship team. Since that time she has studied yoga in India, received training through the Trauma Center in Boston for treatment of complex trauma, and is an expert in Body Based Therapy.
.
Official Credentials
:: Masters of Science degree in Kinesiology from Texas Woman's University
:: Bachelor of Arts degree in Cognitive Neuroscience from the University of Denver
:: Trauma Center Trauma Sensitive Yoga Certified Facilitator, through JRI in Boston, Massachusetts
:: CCT Master Healer
:: Reiki Master Teacher
:: Pranic Healing Advanced level practitioner
:: Integrated Energy Therapy Intermediate level practitioner
:: Theta Healing Level 1
:: Intensive Certificate in Hypnosis in Denver, Colorado
:: Brainspotting Level 1 + 2 +3 Practitioner
:: Trauma Center Trauma Sensitive Yoga Training (Trauma Center Yoga Program) in Amsterdam, Netherlands
:: Registered Yoga Teacher with Yoga Alliance - Certificate from Rishikesh, India
Coaching & Teaching Experience
:: Thearapeutic Yoga Instructor at Spark Fitness in Evergreen, Colorado
:: Head Coach at Lindenwood University in Saint Charles, MO - newest NCAA program added in 10 years
:: Courses taught at Lindenwood University: Lifetime sports, Recreational Sports
:: Head Coach at Centenary College in Louisiana
:: Courses taught at Centenary College: Sports Psychology, Lifetime Fitness and Wellness, Weight Training
:: Fitness classes taught at Centenary College: Spin, Spin/Core, Boot Camp, Personal Training
:: Graduate Assistant gymnastics coach at Texas Woman's University & director of strength & condition program for the team
:: Coaching summer camps in Ohio, Texas, North Dakota, Missouri, Bermuda, Colorado including 6 years at DU
:: Coaching ages ranging from 1.5 years of age to over 60 years of age
Book a session today!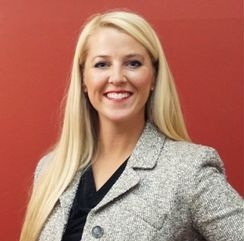 Gretchen is a resident of Colorado. Her sessions are done remotely via Zoom video or audio call. All her sessions are out of pocket.
To speak directly with Gretchen call:
720-263-2841